Emotional Intelligence and IT Leadership
Emotional Intelligence and IT Leadership
Emotional Intelligence (EI or EQ) is a critical trait for leaders in any industry, and IT leadership is no exception. In fact, given the fast-paced and constantly changing nature of the tech industry, having a high EQ is more important than ever. We explore the importance of emotional intelligence in IT leadership and discuss some strategies for developing and enhancing your EQ in this blog.
What is Emotional Intelligence ?
EQ is the ability to recognize, understand, and manage our own emotions, as well as the emotions of others. It involves being able to empathize with others, communicate effectively, and build strong relationships. EQ has been shown to be a key predictor of success in leadership positions, and is particularly important for IT leaders who need to manage teams and projects that are often complex and demanding.
How Strong EQ Benefits IT Leaders
1.

Build Better Relationships With Your Team

For starters, it helps you build better relationships with your team members. By understanding and responding to their emotions, you can create a more supportive and positive work environment. This can lead to increased employee satisfaction, better retention rates, and ultimately, higher productivity.
2.

Make Better Decisions

EQ can also help you make better decisions. When you are able to recognize and manage your own emotions, you are less likely to make impulsive or irrational decisions. Instead, you can approach problems with a clear and level head, taking into account all relevant factors and perspectives. This can lead to better outcomes for your team and your organization as a whole.
3.

Navigate Conflict More Effectively

Another key benefit of EQ is that it can help you navigate conflict more effectively. In IT, conflict is inevitable, whether it's a disagreement over the best approach to a project, a clash of personalities, or a difference of opinion on the direction of the organization. By developing your EQ, you can learn how to manage conflict in a constructive and productive way. This can help you build stronger relationships with your team members and create a more positive and collaborative work environment.
How can you enhance your EQ as an IT leader ?
Here are a few strategies to consider:
1.

Practice Self-Awareness

Start by becoming more aware of your own emotions, and how they impact your behavior and decision-making. This can involve keeping a journal, taking a personality assessment, or seeking feedback from others.
2.

Develop Empathy

Work on understanding the emotions and perspectives of others. This can involve active listening, putting yourself in their shoes, and responding with compassion and understanding.
3.

Improve Communication Skills

Effective communication is a key component of EQ. Work on developing your listening skills, being clear and concise in your messaging, and using nonverbal cues to convey empathy and understanding.
4.

Manage stress

IT leadership can be a stressful job, and stress can take a toll on your emotional well-being. Develop strategies for managing stress, such as exercise, meditation, or time management techniques.
Conclusion
In conclusion, emotional intelligence is a critical trait for IT leaders. By developing your EQ, you can build better relationships with your team members, make better decisions, and navigate conflict more effectively. Whether you are a seasoned IT leader or just starting out in your career, investing in your emotional intelligence can pay dividends in terms of your professional success and personal well-being.
At Forsyth Software, we specialize in Salesforce.com CRM services, mobile apps development and data integration services. We recognize that every customer has unique business challenges and we work hand in hand to overcome those challenges with them. We provide services in the following areas –
General Software Support : We work with IT and Operational teams to support, maintain and enhance IT applications like Salesforce, Monday.com, Zoho, Workday, ERP System as well as custom applications developed using PHP, DotNet, Java and a host of other technologies.
Salesforce Implementations : Forsyth Software can set up and implement various Salesforce.com Clouds like the Sales Cloud, Service Cloud, Marketing Cloud, CPQ, Analytics, Tableau for your sales and support teams. Call us today to get a demonstration of Salesforce to see if it fits your needs.
Mobile Apps Development : We provide support, maintenance and enhancement services for Android and iOS mobile Apps as well as mobile web apps.
Data Integration Services: Our team can help integrate software systems using point to point or centralized data connectors, using tools like Mulesoft, Dell Boomi, JitterBit and SSIS. If you would like to connect and transact data between systems then contact us to get an analysis done.
Contact Forsyth Software at (866) 876 0227 or [email protected] to discuss your specific needs and get a free estimate.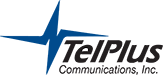 The Business Challenge: TelPlus a managed services company based out of Atlanta was looking for a new vendor to take over it's Salesforce.com CRM and help improve it's performance. The original implementation of Salesforce.com were not completely successful, TelPlus was looking for a trusted partner to work collaboratively on improving the performance, usability and adoption of both Salesforce applications within their call center.
Our Approach: The Forsyth Software Services team worked with the internal IT and business groups, shadowing call center agents and back office users or Salesforce.com. They Proposed a three step approach to improving usability and increasing adoption through simplification of the call center applications. would become and integral part of their operations infrastructure
The Outcome: The solution implementation resulted in a three-fold increase in adoption of Salesforce.com along with improved customer retention and customer satisfaction scores for TelPlus.

The Business Challenge: The original purpose for DAIKIN needing the services of Forsyth Software Services was to help with a Salesforce.com training seminar. With time this transformed into management providing insights into the challenges faced with professional services project management tracking and project accounting.
Our Approach: Forsyth Software Services identified and implemented the AgilePMO salesforce.com based PSA solution which includes all aspects of project tracking like task tracking, project team member tracking, scheduling, time tracking and project accounting.
The Outcome: The solution implementation resulted in a three-fold increase in adoption of Salesforce.com an overall increase in revenue tracking and project billing since a lot of the tasks that were previously accomplished via complex excel were automated within Salesforce.com.
"We were able to speed up product and design and delivery while reducing our costs. Forsyth Software has been hands down the best vendor decision my team has made."
"They have high-quality resources who are willing to go the extra mile to provide value in development."
"Working with this company has been one of the best decisions that we have made. Our call handling times have gone down with the automation built by Forsyth Software."