Salesforce.com Service Cloud
Forsyth Software implements Salesforce Service Cloud for businesses around Metro Atlanta which will drive customer satisfaction and build long term relationships.
Go Live with Service Cloud in Under 6 Weeks!
Whether you are new to Salesforce.com or you would like to add Salesforce Service Cloud to your existing Salesforce platform, our Salesforce Quickstart implementations are the best way to get your team started with the Salesforce Service Cloud and start seeing a return on your Service Cloud investment.
Our certified professionals will understand your business and needs and map your customer service and support requirements to Salesforce Service Cloud functionality, following Salesforce best practices.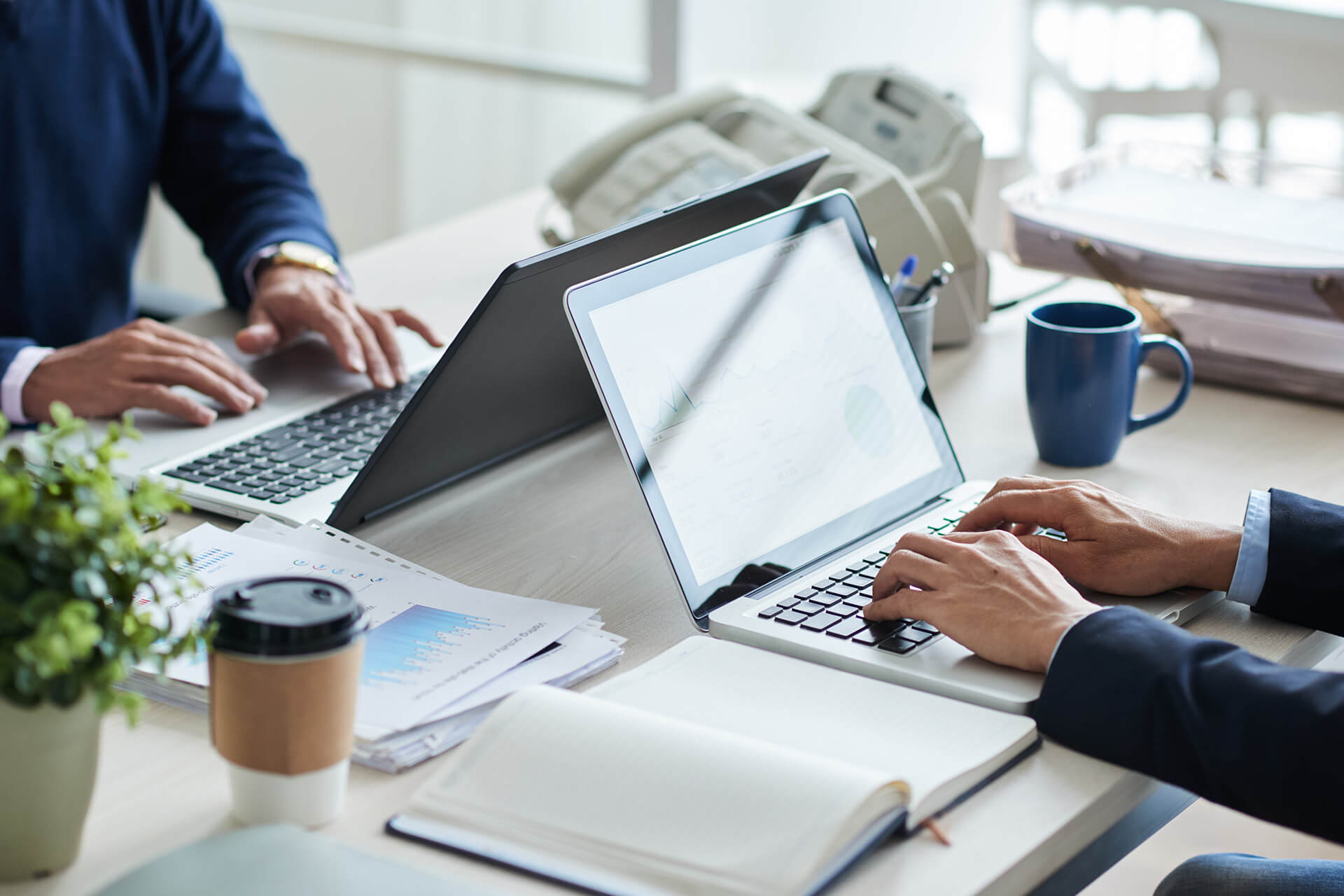 Project Components
The Forsyth Software Services Quickstart packages have been tailored to help you get up and running quickly on the Salesforce Service Cloud platform. Our Quickstart packages cover all aspects of configuring Salesforce Service Cloud to ensure you get great value from your licenses.

Project Management & Solution Design
During the planning stage, we will produce your personalized implementation plan that will give you a more collaborative and transparent view of your project. We will provide you with a complete set of design documents that will specify all the nitty-gritty of the solution implemented.

Dedicated Team
A dedicated team of specialists would be working with you to make your idea become a reality. They will be contactable via multiple channels and on hand to answer any queries you might have throughout the project.

On-Site / Off-Site Presence
Lead Salesforce Quick Start Expert will conduct on-site discovery workshops to understand your requirements and provide personalized End-user training.

Quickstart Implementation Options
You can select either of the timeboxed and modular implementation packages which can do a short timeboxed launched or a more detailed and tailored launch.

End-User Training
We will provide end user training to ensure that end users are able to use the system end to end.
Quickstart Implementation Steps
Our Salesforce expert will work with you to map out the scope of Sales Cloud implementation by understanding your requirements and defining clear actions.
At this stage, our team will start setting up your Salesforce Sales Cloud and configure the product to match your business requirements.
We will demo the software features as it is taking shape, take your feedback and make necessary adjustments and refinements.
We migrate your data from existing systems and perform comprehensive tests to ensure your application performs as intended.
End-User Training & Go- Live
We train your users so they're up and running quickly. You can always count on us for any support backed by robust SLAs for complete peace of mind.
Try It Yourself
Try out the free demonstrations we have set up of some Service Cloud features for you.
Email to Case
Send an email to the following email address and it will log a case automatically.
Give your customers the ability to contact your service department about any customer support issues they may have.
Customer Portal
Click the link below to access a customer portal. Check out it's functionality using the username and password given below.
username: [email protected]
password: demo*123
Web to Case
Create a case by accessing a simple web form on our website.
Customers can submit cases directly on your business's website and their issue will be automatically created in a case in your Salesforce application.
Improves Customer Service SLAs
Provides detailed insights into SLA requirements and helps improves case handling times.
Managing Troubling Tickets
Using Service Cloud makes it easier to organize and manage trouble tickets by product, account, contact and other attributes.
Internal / External Knowledge Base
Gives organizations the ability to provides and internal and external knowledge base for employees as well as customers and partners.
Improves Customer Satisfaction
You will score higher on CSAT scores as customers stay well informed and hence feel more empowered.
Centralizes Customer Communication
Enables communicating with the customer through email, phone, text and online while maintaining a central repository of all communication.
Telephony Integration
Integrate with most popular CTI systems. Log notes instantly when customers call and manage calls within the console without touching the phone.
Entitlements & Warranty Tracking
Provides an easy way to track warranty and entitlements for customers.
Reduces Call Volume
By way of providing customer portals and email automation along with a knowledge base the general call volume is reduces.
Field Service Management
Scale your field service with remote assistance. Allow customers to instantly book phone and video appointments through a customer portal.
Unified Customer View
Connect service cases with customer orders and individual products, to obtain deep insight on product-specific issues to improve customer service levels.
At Forsyth Software, we specialize in Salesforce.com CRM services, mobile apps development and data integration services. We recognize that every customer has unique business challenges and we work hand in hand to overcome those challenges with them. We provide services in the following areas –
General Software Support : We work with IT and Operational teams to support, maintain and enhance IT applications like Salesforce, Monday.com, Zoho, Workday, ERP System as well as custom applications developed using PHP, DotNet, Java and a host of other technologies.
Salesforce Implementations : Forsyth Software can set up and implement various Salesforce.com Clouds like the Sales Cloud, Service Cloud, Marketing Cloud, CPQ, Analytics, Tableau for your sales and support teams. Call us today to get a demonstration of Salesforce to see if it fits your needs.
Mobile Apps Development : We provide support, maintenance and enhancement services for Android and iOS mobile Apps as well as mobile web apps.
Data Integration Services: Our team can help integrate software systems using point to point or centralized data connectors, using tools like Mulesoft, Dell Boomi, JitterBit and SSIS. If you would like to connect and transact data between systems then contact us to get an analysis done.
Contact Forsyth Software at (866) 876 0227 or [email protected] to discuss your specific needs and get a free estimate.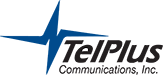 The Business Challenge: TelPlus a managed services company based out of Atlanta was looking for a new vendor to take over it's Salesforce.com CRM and help improve it's performance. The original implementation of Salesforce.com were not completely successful, TelPlus was looking for a trusted partner to work collaboratively on improving the performance, usability and adoption of both Salesforce applications within their call center.
Our Approach: The Forsyth Software Services team worked with the internal IT and business groups, shadowing call center agents and back office users or Salesforce.com. They Proposed a three step approach to improving usability and increasing adoption through simplification of the call center applications. would become and integral part of their operations infrastructure
The Outcome: The solution implementation resulted in a three-fold increase in adoption of Salesforce.com along with improved customer retention and customer satisfaction scores for TelPlus.

The Business Challenge: The original purpose for DAIKIN needing the services of Forsyth Software Services was to help with a Salesforce.com training seminar. With time this transformed into management providing insights into the challenges faced with professional services project management tracking and project accounting.
Our Approach: Forsyth Software Services identified and implemented the AgilePMO salesforce.com based PSA solution which includes all aspects of project tracking like task tracking, project team member tracking, scheduling, time tracking and project accounting.
The Outcome: The solution implementation resulted in a three-fold increase in adoption of Salesforce.com an overall increase in revenue tracking and project billing since a lot of the tasks that were previously accomplished via complex excel were automated within Salesforce.com.
"We were able to speed up product and design and delivery while reducing our costs. Forsyth Software has been hands down the best vendor decision my team has made."
"They have high-quality resources who are willing to go the extra mile to provide value in development."
"Working with this company has been one of the best decisions that we have made. Our call handling times have gone down with the automation built by Forsyth Software."