Key Leadership Skills For IT Executives
Key Leadership Skills For IT Executives
Leadership is essential to any successful organization, which also holds for the information technology (IT) industry. IT executives manage teams of highly skilled professionals, implement new technologies, and ensure the smooth operation of their IT infrastructure.
To succeed in this role, IT executives must possess unique and important leadership skills tailored to the industry's specific challenges and demands. This article will explore five key leadership skills that IT executives must possess to lead their teams effectively and drive innovation within their organizations.
These skills include communication, strategic thinking, adaptability, collaboration, and technical expertise. By mastering these skills, IT executives can position themselves and their teams for success in a rapidly evolving and competitive industry.
These Leadership Skills are the Following:
Communication
Strategic thinking
Adaptability
Collaboration
Technical expertise
Communication
Clear communication is critical in the IT industry to ensure the success of projects, particularly those that involve complex technical aspects. Effective communication allows IT executives to clearly articulate goals, expectations, and requirements, ensuring everyone involved in the project is on the same page.
This is particularly important when dealing with cross-functional teams or external vendors. IT executives can adopt various communication strategies, including using clear and concise language, active listening, providing regular feedback, and leveraging technology to facilitate communication. In contrast, communication breakdowns can cause significant delays, misunderstandings, and even project failures.
Some examples of breakdowns in communication may include ambiguity in expectations, insufficient feedback, inadequate documentation, or the use of technical terms that require understanding by all involved parties.
Effective communication is essential for the success of IT projects. IT executives must consistently work towards improving their communication skills to ensure that team members and stakeholders collaborate effectively.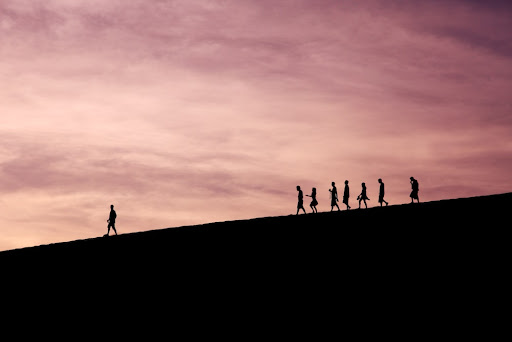 Strategic thinking
Strategic thinking is crucial for IT leaders as they navigate the rapidly evolving technology landscape and help their organizations achieve their business goals. It involves developing a long-term vision for the organization, anticipating future challenges, and identifying opportunities for growth and innovation.
To develop strategic thinking skills, IT leaders can analyze industry trends, conduct SWOT analyses, and engage in scenario planning. They can also relationship building with stakeholders to understand their needs and expectations.
Examples of successful strategic thinking in the IT industry include the iPhone's introduction by Apple, which brought a revolution in the mobile phone industry, and Amazon's development of Amazon Web Services, which transformed how organizations manage their IT infrastructure.
These examples demonstrate how strategic thinking can drive innovation and enable organizations to stay ahead of the competition. Overall, strategic thinking is essential for IT leaders to develop and apply to drive long-term success for their organizations.
IT leaders can position their organizations for success in a rapidly changing technology landscape by developing a long-term vision, anticipating future challenges and opportunities. They can drive innovation and stay ahead of the competition, ensuring their organization's long-term success.
Adaptability
Adaptability is critical for IT executives in the constantly changing IT landscape. Technological advancements, trends, and innovations arise quickly and frequently, which puts organizations that fail to adapt at risk of being left behind. Therefore, IT executives must stay flexible and adaptable to these changes to ensure their organizations remain competitive.
To be adaptable, IT executives must prioritize continuous learning, stay current with industry trends, and foster team experimentation and innovation. Encouraging team communication and collaboration can also help them adapt effectively to change.
Microsoft's shift to cloud computing is an excellent example of adaptability in the IT industry. Embracing cloud computing allowed the company to retain its position as a frontrunner in the industry. IBM's shift from being a hardware-centric organization to a software and services provider was a strategic move that enabled the company to remain competitive and relevant in a rapidly evolving industry.
These examples demonstrate how adaptability is essential for organizations to remain relevant and competitive in a fast-changing IT landscape. IT executives must develop and apply this skill to ensure the long-term success of their organizations. By remaining flexible and adaptable, IT executives can create a culture of innovation and growth within their organizations, leading to future success.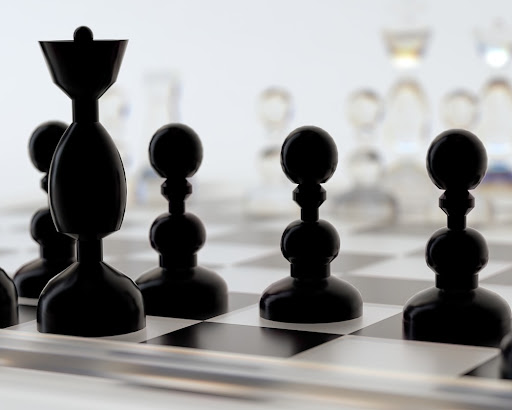 Collaboration
In the IT industry, collaboration plays a crucial role as projects frequently necessitate cross-functional teams collaborating to achieve shared objectives. Effective collaboration allows IT teams to leverage diverse perspectives and expertise, leading to more efficient and effective outcomes.
To foster collaboration, organizations can encourage communication and knowledge sharing and create a culture of openness and transparency. Providing team-building opportunities and training can also enhance collaboration among IT teams.
An exemplary instance of successful collaboration in the IT industry is Google's creation of the Android operating system. It involved collaboration across multiple teams and divisions, which led to the creation of a successful operating system. Additionally, the open-source software movement has enabled developers worldwide to collaborate, driving innovation in the IT industry.
These examples illustrate the power of collaboration in driving innovation and helping organizations achieve their goals more effectively. Collaboration is an essential component of the IT industry, and companies that give it priority are better positioned to thrive in a fiercely competitive and ever-changing technology landscape.
Technical expertise
Technical expertise is a crucial skill for IT executives to possess to lead their teams and organizations effectively. Technical knowledge enables them to make informed decisions, guide and support their teams and understand complex technical concepts.
Staying current on technology trends is essential for IT executives to maintain their technical knowledge and understand the potential impact of emerging technologies on their organizations. This can be accomplished by attending conferences and industry events, networking with peers, and engaging in ongoing learning and professional development.
IT executives with technical expertise can communicate more effectively with their teams, providing clear guidance and support based on their understanding of technical concepts. This enables them to make informed decisions that align with the organization's goals.
Continuously enhancing technical expertise is imperative for IT executives as it is a crucial skill that contributes to the success of their organizations. IT executives who possess technical expertise and can leverage it effectively are better equipped to navigate the ever-changing technology landscape and make strategic decisions that benefit their organizations.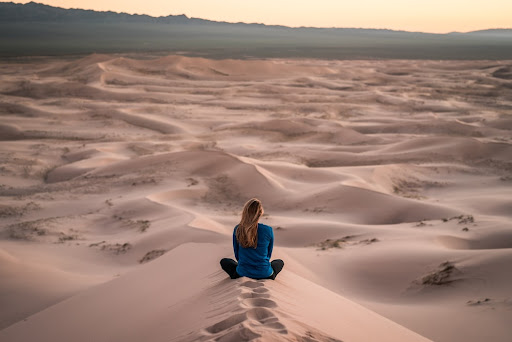 Context
The world of Information Technology (IT) is progressing rapidly, and novel technologies and trends are surfacing at an unparalleled rate. IT executives are responsible for leading their organizations through this rapidly changing landscape, adapting to new technologies, and driving innovation to achieve their business goals.
To succeed in this dynamic environment, IT executives require specific build leadership skills. This article will discuss five key strong leadership skills essential for IT executives to navigate the fast-changing technology landscape and achieve their organizations' business goals. These skills include adaptability, collaboration, technical expertise, strategic thinking, and communication.
The article will provide examples of successful companies that have applied these skills and recommendations for IT executives to develop and apply them in their organizations. By developing these skills, IT executives can lead their organizations to success in a rapidly changing technological landscape.
Conclusion
IT executives must possess several key leadership skills to successfully lead their teams and organizations. These include communication, strategic thinking, collaboration, adaptability, and technical expertise. By honing these skills and continuously developing them, IT executives can create a culture of innovation and growth, ultimately driving the success of their company.
At Forsyth Software, we specialize in Salesforce.com CRM services, mobile apps development and data integration services. We recognize that every customer has unique business challenges and we work hand in hand to overcome those challenges with them. We provide services in the following areas –
General Software Support : We work with IT and Operational teams to support, maintain and enhance IT applications like Salesforce, Monday.com, Zoho, Workday, ERP System as well as custom applications developed using PHP, DotNet, Java and a host of other technologies.
Salesforce Implementations : Forsyth Software can set up and implement various Salesforce.com Clouds like the Sales Cloud, Service Cloud, Marketing Cloud, CPQ, Analytics, Tableau for your sales and support teams. Call us today to get a demonstration of Salesforce to see if it fits your needs.
Mobile Apps Development : We provide support, maintenance and enhancement services for Android and iOS mobile Apps as well as mobile web apps.
Data Integration Services: Our team can help integrate software systems using point to point or centralized data connectors, using tools like Mulesoft, Dell Boomi, JitterBit and SSIS. If you would like to connect and transact data between systems then contact us to get an analysis done.
Contact Forsyth Software at (866) 876 0227 or [email protected] to discuss your specific needs and get a free estimate.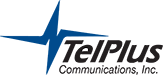 The Business Challenge: TelPlus a managed services company based out of Atlanta was looking for a new vendor to take over it's Salesforce.com CRM and help improve it's performance. The original implementation of Salesforce.com were not completely successful, TelPlus was looking for a trusted partner to work collaboratively on improving the performance, usability and adoption of both Salesforce applications within their call center.
Our Approach: The Forsyth Software Services team worked with the internal IT and business groups, shadowing call center agents and back office users or Salesforce.com. They Proposed a three step approach to improving usability and increasing adoption through simplification of the call center applications. would become and integral part of their operations infrastructure
The Outcome: The solution implementation resulted in a three-fold increase in adoption of Salesforce.com along with improved customer retention and customer satisfaction scores for TelPlus.

The Business Challenge: The original purpose for DAIKIN needing the services of Forsyth Software Services was to help with a Salesforce.com training seminar. With time this transformed into management providing insights into the challenges faced with professional services project management tracking and project accounting.
Our Approach: Forsyth Software Services identified and implemented the AgilePMO salesforce.com based PSA solution which includes all aspects of project tracking like task tracking, project team member tracking, scheduling, time tracking and project accounting.
The Outcome: The solution implementation resulted in a three-fold increase in adoption of Salesforce.com an overall increase in revenue tracking and project billing since a lot of the tasks that were previously accomplished via complex excel were automated within Salesforce.com.
"We were able to speed up product and design and delivery while reducing our costs. Forsyth Software has been hands down the best vendor decision my team has made."
"They have high-quality resources who are willing to go the extra mile to provide value in development."
"Working with this company has been one of the best decisions that we have made. Our call handling times have gone down with the automation built by Forsyth Software."