Three Salesforce.com Dashboards Every Business Needs
Three Salesforce.com Dashboards Every Business Needs
1. The Pipe Gen Dashboard – Early Warning Radar
What's the purpose of this dashboard ? Shows how your pipeline looks in real time.
Who will benefit from this dashboard ? Sales executives, sales managers & sales reps
When is it typically used? Ideally every week or once every two weeks.
This dashboard summarizes your pipeline and changes to it week over week and lets you keep close attention on progress. Let's say you are targeting $20 million worth of a pipeline in order to hit $5 million in revenue. Then this dashboard lets you know if you have enough to reach that target.
You can also use this dashboard to quickly spot an underperforming pipeline and take corrective measures with your team. It creates the insight you need to take proactive decisions.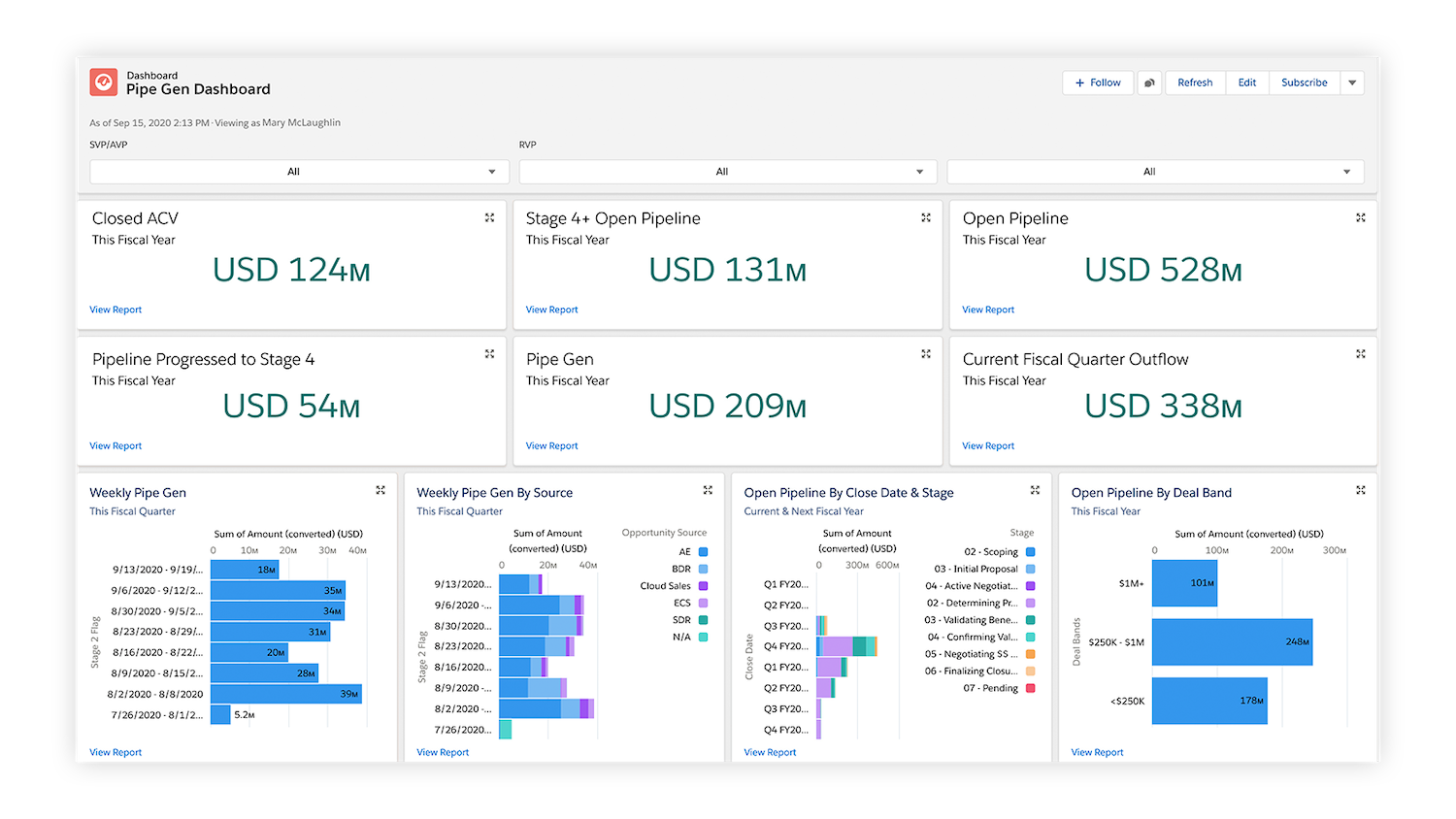 2. The AMP Dashboard – Identify where to spend your precious time.
What's the purpose of this dashboard ?  Are my account executives spending their time & energy wisely?
Who will benefit from this dashboard ? Account executives & sales managers
When is it typically used? Weekly
It's especially great for remote teams. The AMP dashboard (which stands for Activities, Meetings, and Pipeline) helps you identify where your sales team could better spend their time and resources. Meetings are the most important precursor to a strong pipeline.With AMP one can review the overall interpersonal interactions it takes to close a deal. Calls, emails, chats, text messages , social media messages and more can be summarized with AMP over time hence giving you a very good idea about what the account executive is focused on.
If your Pipe Gen is showing poor results, one of the first places to check is AMP to see if there's a talent issue. Are your reps landing enough meetings or not? The AMP Dashboard boosts healthy competition and motivation between your account executives and sales teams.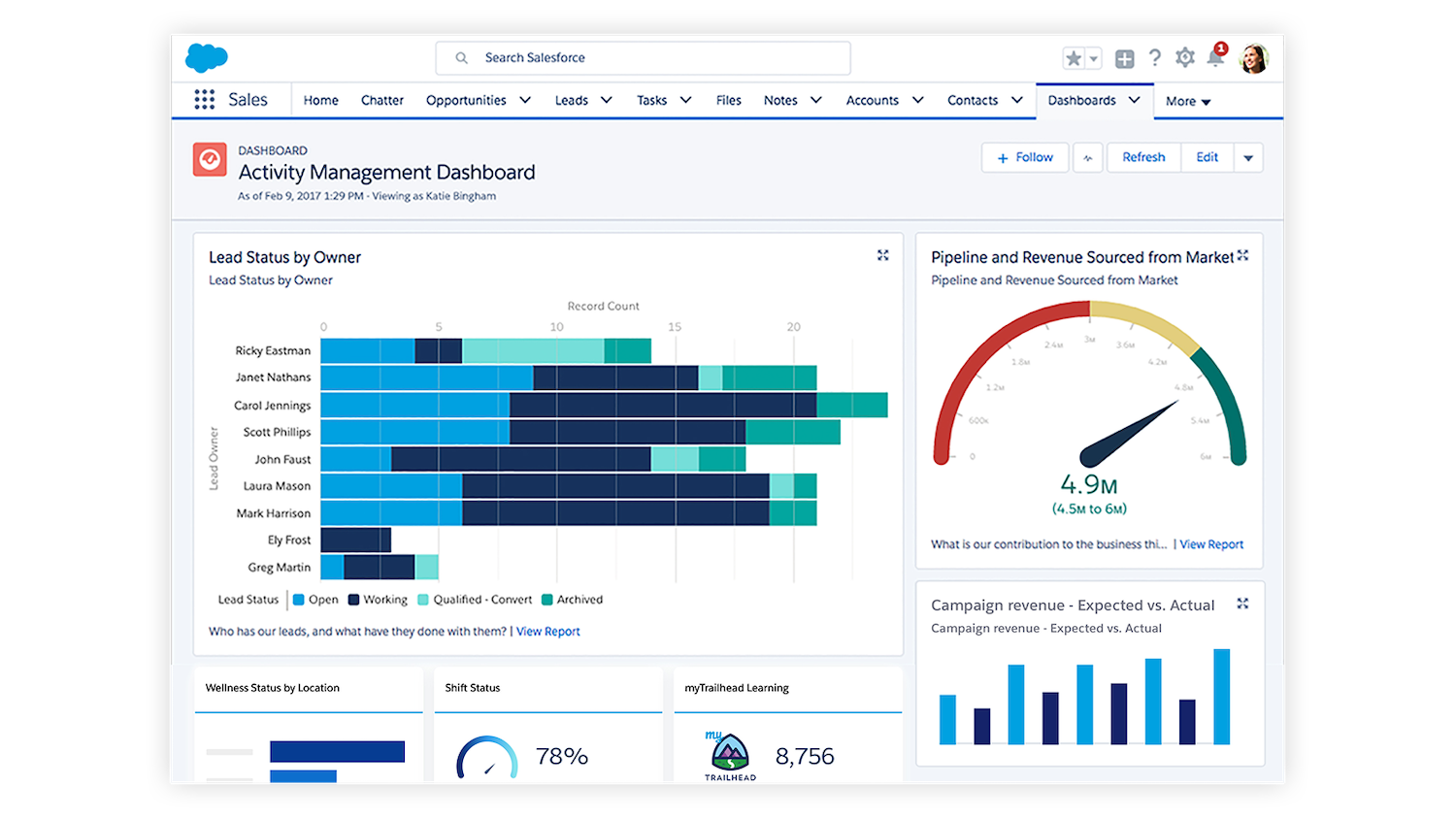 3. The Open Pipeline Dashboard – Track pipeline growth
What's the purpose of this dashboard ? What's happening with my open pipeline?
Who will benefit from this dashboard ? All sales
When is it typically used? Whenever you suspect a pipeline problem is impacting sales
This dashboard drills down into your pipeline across sales stages. It identifies deals with no recent activity and stagnant deals. The Open Pipe dashboard will help uncover the culprit! This dashboard will help you monitor the pipeline to make sure it's expanding, too.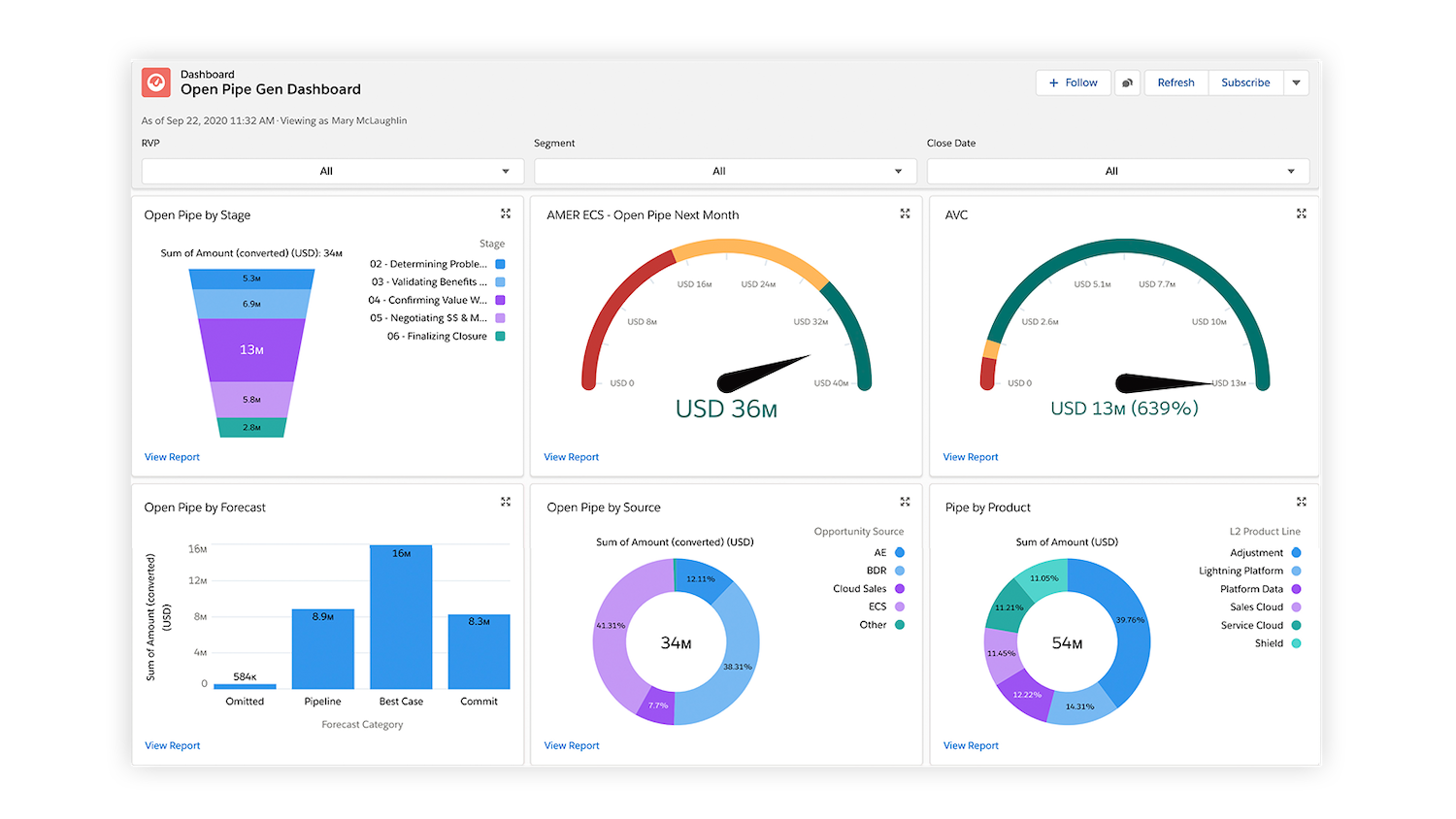 Conclusion
Ultimately, sales dashboards provide perspective and expose weak points as well as successes. They help you take effective action and make informed decisions about your business as a sales leader.
ForsythSoftware.com can help you setup Sales dashboards in Salesforce.com CRM. Contact us today for more information.
At Forsyth Software, we specialize in Salesforce.com CRM services, mobile apps development and data integration services. We recognize that every customer has unique business challenges and we work hand in hand to overcome those challenges with them. We provide services in the following areas –
General Software Support : We work with IT and Operational teams to support, maintain and enhance IT applications like Salesforce, Monday.com, Zoho, Workday, ERP System as well as custom applications developed using PHP, DotNet, Java and a host of other technologies.
Salesforce Implementations : Forsyth Software can set up and implement various Salesforce.com Clouds like the Sales Cloud, Service Cloud, Marketing Cloud, CPQ, Analytics, Tableau for your sales and support teams. Call us today to get a demonstration of Salesforce to see if it fits your needs.
Mobile Apps Development : We provide support, maintenance and enhancement services for Android and iOS mobile Apps as well as mobile web apps.
Data Integration Services: Our team can help integrate software systems using point to point or centralized data connectors, using tools like Mulesoft, Dell Boomi, JitterBit and SSIS. If you would like to connect and transact data between systems then contact us to get an analysis done.
Contact Forsyth Software at (866) 876 0227 or [email protected] to discuss your specific needs and get a free estimate.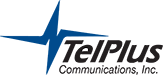 The Business Challenge: TelPlus a managed services company based out of Atlanta was looking for a new vendor to take over it's Salesforce.com CRM and help improve it's performance. The original implementation of Salesforce.com were not completely successful, TelPlus was looking for a trusted partner to work collaboratively on improving the performance, usability and adoption of both Salesforce applications within their call center.
Our Approach: The Forsyth Software Services team worked with the internal IT and business groups, shadowing call center agents and back office users or Salesforce.com. They Proposed a three step approach to improving usability and increasing adoption through simplification of the call center applications. would become and integral part of their operations infrastructure
The Outcome: The solution implementation resulted in a three-fold increase in adoption of Salesforce.com along with improved customer retention and customer satisfaction scores for TelPlus.

The Business Challenge: The original purpose for DAIKIN needing the services of Forsyth Software Services was to help with a Salesforce.com training seminar. With time this transformed into management providing insights into the challenges faced with professional services project management tracking and project accounting.
Our Approach: Forsyth Software Services identified and implemented the AgilePMO salesforce.com based PSA solution which includes all aspects of project tracking like task tracking, project team member tracking, scheduling, time tracking and project accounting.
The Outcome: The solution implementation resulted in a three-fold increase in adoption of Salesforce.com an overall increase in revenue tracking and project billing since a lot of the tasks that were previously accomplished via complex excel were automated within Salesforce.com.
"We were able to speed up product and design and delivery while reducing our costs. Forsyth Software has been hands down the best vendor decision my team has made."
"They have high-quality resources who are willing to go the extra mile to provide value in development."
"Working with this company has been one of the best decisions that we have made. Our call handling times have gone down with the automation built by Forsyth Software."